Bicycle Spoke LED
Easy, cool way to help you accessorize their bicycle. Added bonus of being more easy to see at dawn/dusk or at night when riding around.
Our bicycle spoke LED for bike wheels are made of 16PCS RGB LEDs, 42 different Patterns Change. It flashes many different designs, such as hearts, arrows, and flashing lines and visible on both sides of the wheel .
Our Bicycle Spoke LED is so effective for helping add a fun flavor to your ride, while protecting you at the same time.
Cool & Energy Saving
Our bike wheel lights are controlled by riding speed, the faster you ride the more images you get ! When riding speed reaches 20 mile/h, the patterns will become complete.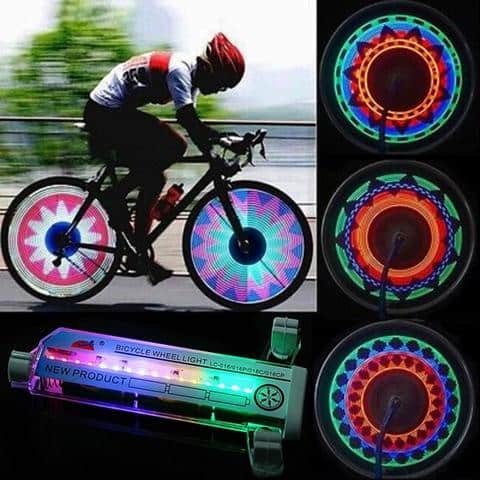 SUPER FUN & COOL
Easy, cool way to help your kids accessorize their bikes. Added bonus of being more easy to see at dawn/dusk or at night when riding around. Everyone liked the various colors they could choose from.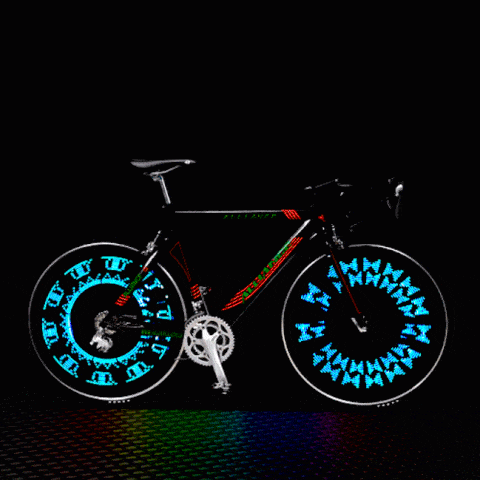 Be safe! Be seen!
At 16led 42 colorful patterns, the psychedelic light emissions look incredible, but also increase visibility.

It is super lights, keep you visible from all directions so you and your loved ones are safer in low light conditions.

The sensitivity is very high, even if you touch or move the bike, they will turn on.

However other bike lights can only be seen from the front and back, leaving you vulnerable from the sides.

For safe please equip your bike with our bike lights
INSTALLATION
1. put 3aaa battery on the bike wheel light
2. loos lamp clip.
3. Clip one side of the light into the light slot.
4. Clip the other side into the lamp clip.
5. Clip the top of the lamp into the spoke.
6. Remove the lamp by pulling the top off and pushing it upward.